ELECTRONIC ROOM BOOKING SYSTEM TECHNICAL PROBLEM
Kindly be informed that the Library's Room Booking System is currently having a technical problem.
To reserve a discussion room, please proceed to the Circulation Counter.
Electronic Room Booking System (ERBS)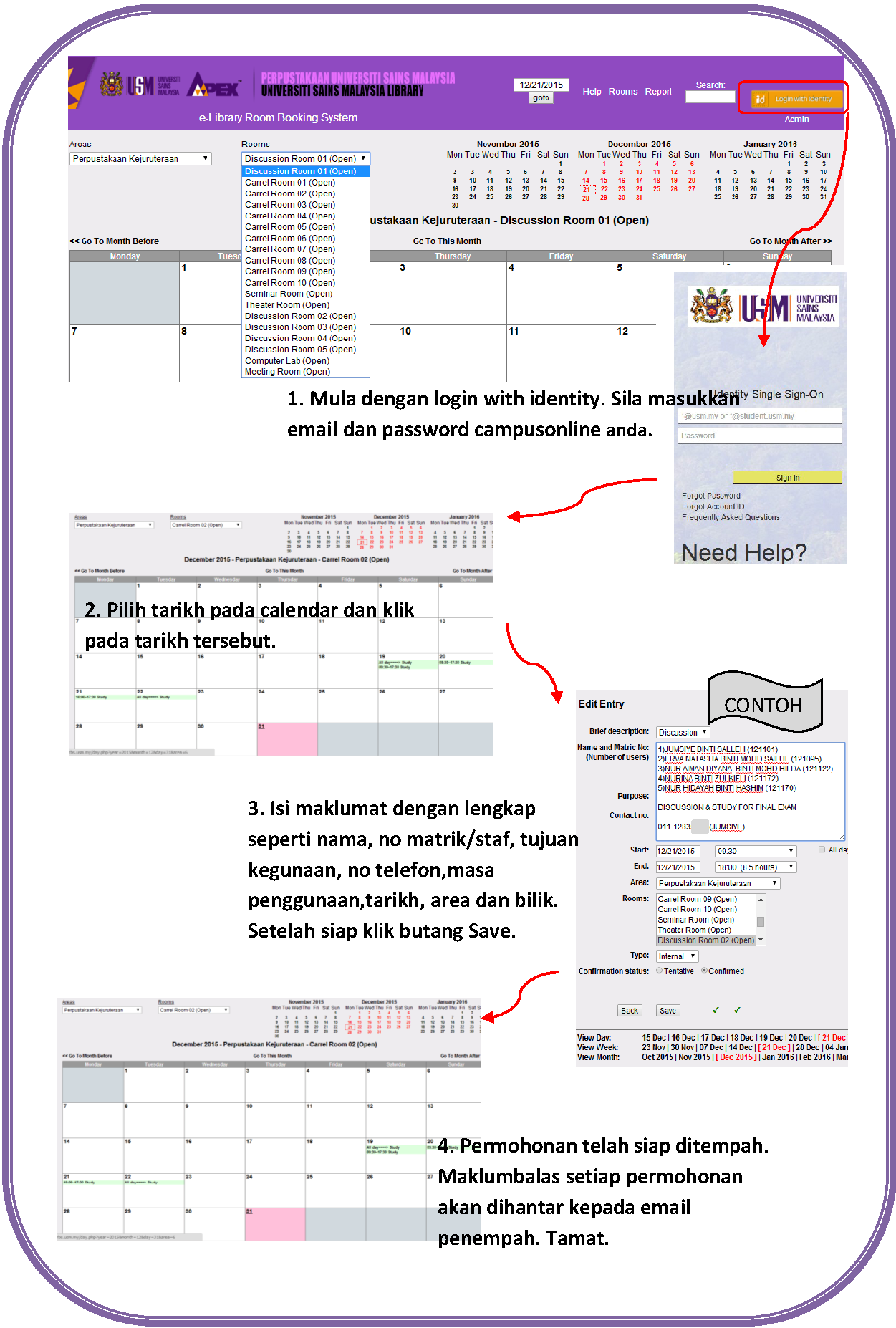 Room Bookings Terms and Conditions.
For Staff Only
For Academic Staff & Post Graduate Only
For All Users
a) Discussion Room 1 until Discussion Room 5
b) Carrel Room 1 until Carrel Room 8
To book a room, please click here.
Any inquiries, please contact us at +604-599 5113 / 5114 or e-mail at Alamat emel ini dilindungi dari Spambot. Anda perlu hidupkan JavaScript untuk melihatnya.