General
The University has a serials collection of approximately 10,000 titles in its four campus libraries. These serial materials are available on print, microform and CD-ROM formats. In Engineering Library, there are approximately 753 subscribed titles.
Subscription Policy
Each periodical subscribed must be approved by the University's Library Committee. Due to the high cost of subscriptions and annual increase in prices, a cancel-to-replace policy has been followed since the early 1980s.
Location
Catalogued serials are displayed/shelved at Level 1. Holdings of each serial title and the location of the volumes can be searched from the Library catalogue (KRISALIS).
Current Issues
Issues for the current year/volume of each serial received are available at Cafe area at Ground Floor of the Library. Previous issues of these popular serials would have been withdrawn and are kept in the Serials Division Workroom.
Unbound Back issues
Within the Serials Division Workroom is kept also unbound back issues and volumes for previous years of all serials. The Library catalogue (KRISALIS) will indicate whether a volume is in the process of binding. All unbound issues kept within the Serials Division Workroom as well as those in the process of being bound (i.e. sent to the Bindery) are available for reference on request.
Bound Volumes
Bound and complete volumes of periodicals are shelved at Level 1. The Library catalogue will indicate the location and reference number of such titles/volumes.
Serials on CD-ROM
Serials on CD-ROM are available for searching in Digitization and Repository Division.
Newspapers
The Engineering Library subscribes to 3 local newspapers (print + online). The titles are:
> Berita Harian & Berita Minggu
> New Straits Times
> Utusan Malaysia & Mingguan Malaysia
For further information, kindly contact:
Head of Division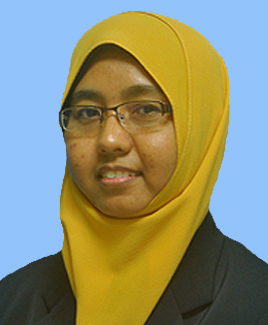 Mazainun Aini Mohd Zain
Senior Librarian S44
Telephone : +604-599 5104
E-mail : Alamat emel ini dilindungi dari Spambot. Anda perlu hidupkan JavaScript untuk melihatnya.