Introduction
The Reference and Research Division handles reference inquiry and assists user in finding information. It also focuses on teaching users information searching and retrieval skills. The main functions of this division are as below:
1) User Education & Information Literacy
Programs to teach user life-long skills to enable them to use information resources effectively through the following activities:
(a) Information Literacy Skills Workshop
(b) Information Search Skills Workshop
(c) Library Briefing
(d) Taklimat Jerayawara (Road Show)
(e) Endnote Workshop
(f) KRISALIS Class
2) Reference Inquiry
Handling Reference Counter services by maintaining its quality.
3) Newspapers
Daily newspapers are located at at Ground Floor Level of the Library. The compilation of newspapers will be kept for usage and internal borrowing. After 3 months the newspaper will be discarded.
For further information, kindly contact:
Head of Division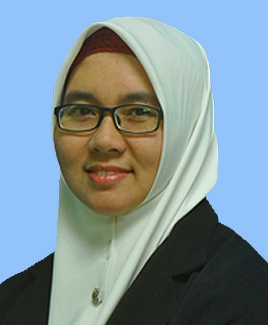 Norshuhada Saidin
Senior Librarian S44
Telephone : +604-599 5105
E-mail : Alamat emel ini dilindungi dari Spambot. Anda perlu hidupkan JavaScript untuk melihatnya.