University Mission
To lead and innovate in achieving excellence at the international level through: advancing and disseminating knowledge and truth; instilling qualities that stress academic excellence and professionalism; developing holistic individuals; and providing a strong commitment towards the society's aspiration, the country's vision, and universal aspirations.
Library Mission
To become an academic library which treasures valuable resources and renders quality services in supporting Universiti Sains Malaysia as the center of excellence in teaching, learning, research, consultation and human development that contributes in the advancement of knowledge.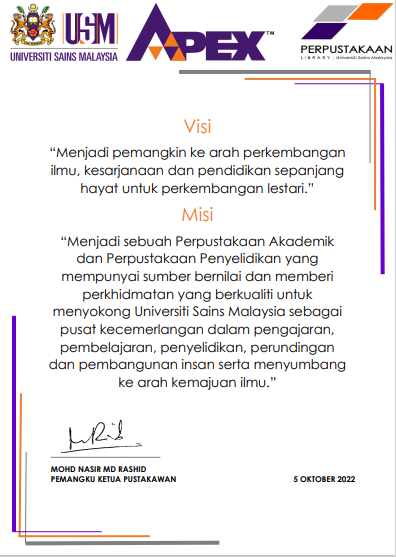 Motto
Knowledgeable, Integrity, Progressive.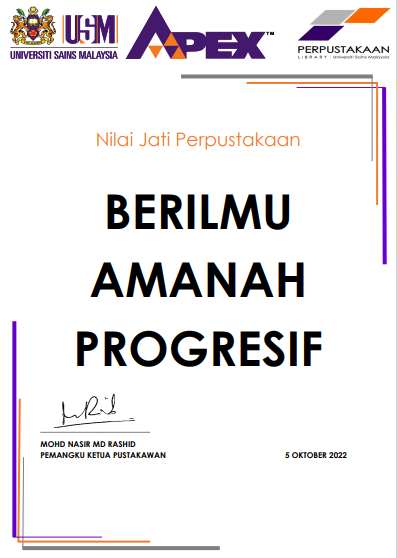 Library Quality Statement
Aspire to render excellent information services to fulfill the needs and satisfaction of our customers through practices and continuous improvement.