The Information Access Division is the backbone of the library and the most popular among library patron. The Division is responsible for providing direct services to the patrons and the focus of the division is to provide the excellent service to the patrons.
Goal
To provide circulation service and to ensure it is a well-organized, under-controlled and assured quality which supports the teaching and learning environment, research and consultancy programs and human development of the University.
Function
Circulating library material to patrons.

Registration and deregistration of membership.

Interlibrary loan service.

Rental service of carrel rooms and lockers.

Maintaining the shelving accuracy of the collections.
Objectives
To provide the service of loaning and returning of books at the counter within three minutes.

To process the reserved items within one working day after it is returned.

To sort and shelve the returned books within two working days.

To process the interlibrary loan application and inform the status to the applicant within five working days.
For further information, kindly contact:
Head of Division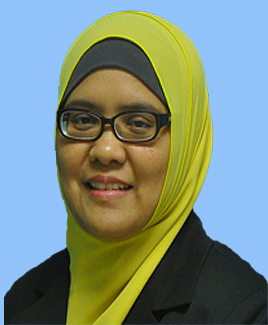 Junainah Abu Seman
Senior Librarian S44
Telephone : +604-599 5103
E-mail : This email address is being protected from spambots. You need JavaScript enabled to view it.